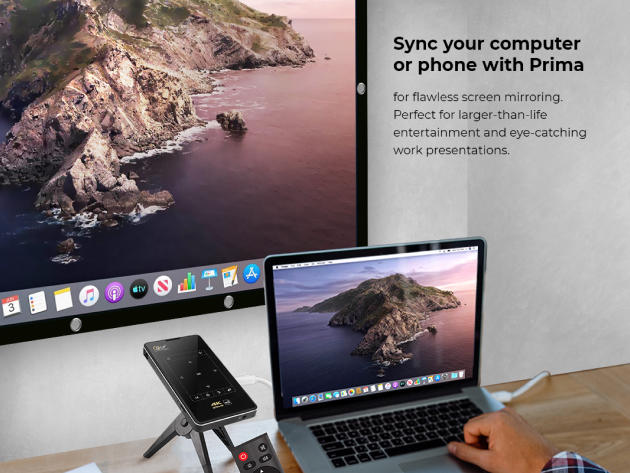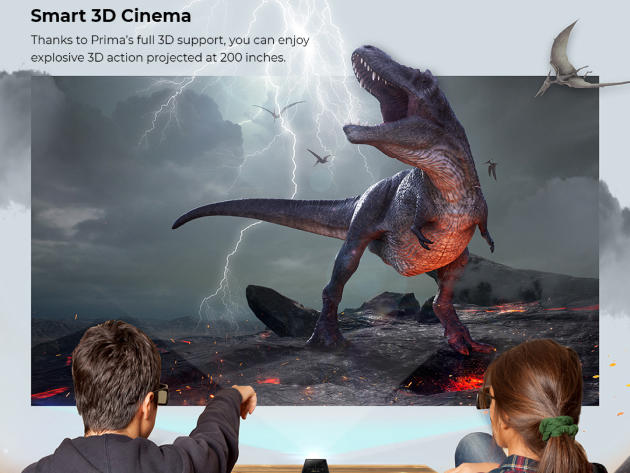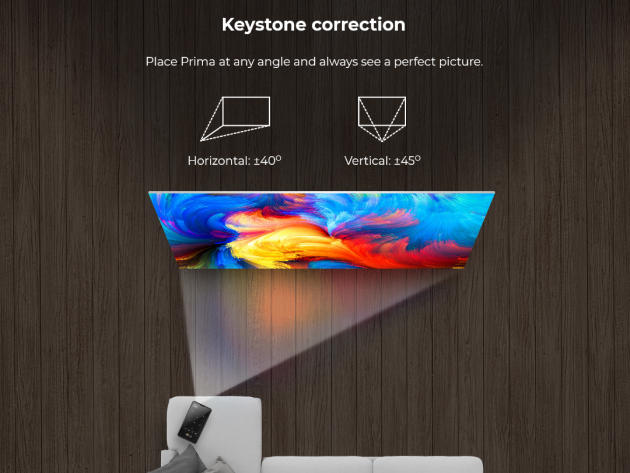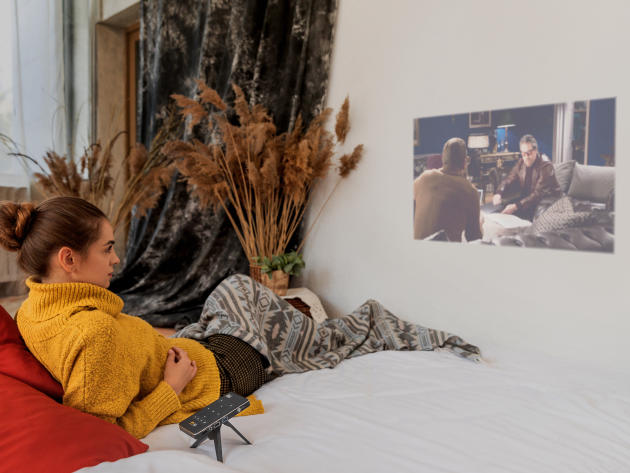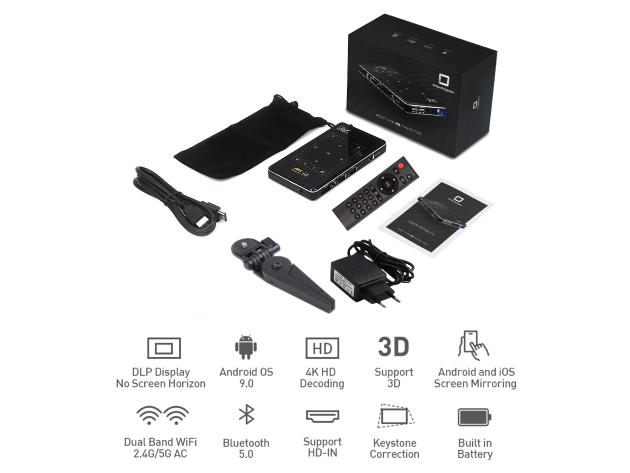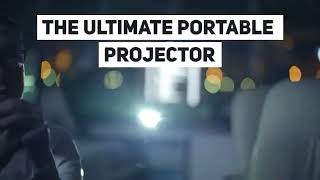 Prima 1080p HD Pocket Projector
by Prima Projector
This Pocket-Sized Projector Offers a Screen Up to 200" for the Ultimate Portable Cinema Experience
All reviews are from verified purchasers collected after purchase.
I love it, perfect carry size, decent lamp - works great in not too bright room, simple setup and use.
Jan 31, 2022
Arivudainambi Ramaswamy Mohan
It was nice and surprised after seeing video quality. Worth for $399. Love it. Even with wall, it is providing 4K quality.
Jul 29, 2021
The unit is light but dense. Not heavy but not hollow feeling. It looks pretty simple to use but the instructions do not cover everything. They keep saying you need an app for this but don't say what the app is. I tried a prima projector app, no such thing. Netflix is unusable at this time. It loads, and I can play whatever is the first thing up but I cannot navigate anything in the app, the arrows do not move anything up or down and the mouse function moves the mouse but there is no scroll bar.
Jun 9, 2021
The picture quality is good. But new version doesn't support Netflix anymore. Product uses android 9 instead of 7.1 and Netflix doesn't like it. Same for Amazon Prime. Can't even cast from an iPhone. Only option is to plug a Chromecast or other streaming device through hdmi plug to access those services. Overall quite disappointed by the new product.
Dec 29, 2020
Have not yet received it, but very psyched to try it!! I hope it exceeds expectations, I'm sure it will be really awesome!
Jun 15, 2020
The best that I had so far very clear
Nov 12, 2019